For our latest timetable, click here =>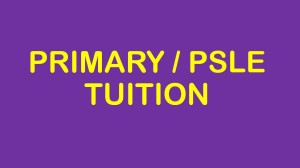 =============================================================
ORIGINAL POST: (OUTDATED)
This latest update is to inform parents that P6 and P5 DHST starts on 3 Dec 2012 due to early demand. However, for December, the daily weekday tuition is from 4pm to 7pm. No lesson on Christmas Day. The fee is $600 per student.
———————————————————————————————————-
After consulting several parents and tutors, we have decided to offer the following programme for 2013:
Programme: PRI MATH & SCIENCE DAILY HOMEWORK SUPERVISION CUM TUITION (DHST);
Levels/Subjects covered: P3 – P6 MATH & SCIENCE;
Venue: BLK 627, BUKIT BATOK CENTRAL, #07-640
Days: EVERYDAY EXCEPT PUBLIC AND OFFICIAL SCHOOL HOLIDAYS, JAN TO OCT ONLY;
Duration: 2.00 PM TO 6.00 PM MAXIMUM (student can arrive anytime between 2pm to 6 pm);
Tutor(s): Mr Jay Lim, Master degree, experienced full-time tutor of P5 and P6 Math and Science for 5 years.
Teacher-student ratio: 1 TO 10 (maximum);
Fee: P5 – P6, $580 PER MONTH;  P3 – P4, $480 PER MONTH (Except for June, Nov & Dec, zero fee; for Mar and Sep, fees as usual as 5 week months, public and school holidays have been taken into account in deriving the flat monthly fee).
Rationale: CONSISTENCY & INTENSITY PRODUCES GOOD RESULTS
Focus: THINKING SKILLS & METACOGNITION
NOTE: PLEASE REGISTER BY 15 DEC 2012. To register, kindly sms Student Name, Level and 'DHST' to 97860411. Thank you.
For enquiries, pls sms or call Mr Ilyasa at 97860411.
———– BACKGROUND OF DHST —————————————————————
For 2013, I'll be trying out something new, I mean new for myself and my two learning centres – HST classes on weekday afternoons from abt 2pm to 6 pm. I'm prompted to do this because both my pri school daughters will be in the same session next year, and my wife and I are both working (jc teacher and centre principal respectively) and we may be too tired to coach our P3 and P5 children when they return from school.
Although they have done well in school (3 A-stars each), I'll not take things for granted for next yr. I've talked to my ex-student abt this, and she has agreed to be my HST tutor. She was from an IP cum SAP school, a sincere and caring person. So my plan is for a HST programme at my bt batok centre, running from Mon to Fri, from abt 2pm or 3pm to 6pm, catering to P3 to P6 students, with class size ranging from 2 to 8 students (the jurong west centre can take more). So it will be a mixed class, with the tutor/tutors being able to supervise a few subjects and levels (essentially P3 to P6 Math & Science). As for the monthly fees, it would be between $600 to $1000 per student, but I've not decided on this yet. Alternatively, the class can be just for P5 to P6 students, with my P3 daughter put in because I don't know where else to place her.
I think the idea will work. In fact, an experienced HST tutor (i'm hiring him for the jurong west centre) tells me that such a programme will produce good results, for the sheer intensity of it. It seems that students have a lot of homework nowadays, and it's easy for one to go home first and waste the whole afternoon away when parents are not around. However HST is not meant to turn a child into a machine; rest times are allowed, even short naps I suppose, but on the whole, the child may become educationally more productive than if he were to be at home without parental supervision.
If you are a parent living near Bt Batok or in Jurong West, or your child attends  a primary school in one of these areas and you have similar needs for him or her, DO give me a call (hp: 97860411, Ilyasa) to discuss abt HST further. I intend to launch it in Jan 2013, so there's sufficient time now to do thorough planning.
Ilyasa