We do provide coaching for students who are free to attend classes in the mornings or early afternoons. Such students are typically those who are re-taking their A-levels or O-levels. The levels and subjects offered are:
A-Level: General Paper, (H2/H1) Economics, (H2/H1) Math, (H2) Management of Business. (H2/H1) Physics (upon request)
O-Level: English, Math, Additional Math, Science (Physics/Chemistry), Pure Physics, Pure Chemistry, Economics, Business Studies.
Class type: Small group or Individual
Location: 3-min walk from Bukit Batok MRT station.
For other details, such as timings and fees, kindly call or sms to 97860411, or send an email to ilyasa@conceptlearning.sg.
The Tutors: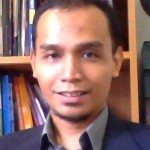 Mr Ilyasa:  A former MOE school teacher, Mr Ilyasa has been coaching students in 'A' Level Physics, Mathematics and Economics for more than 7 years, as well as 'O' Level Physics, Additional Math and Math for more than 10 years. An alumnus of RI and RJC, Mr Ilyasa holds a Bachelor of Science degree with Merit from the National University of Singapore, a Postgraduate Diploma in Education with Credit from the National Institute of Education, Singapore, and a Master of Education (Curriculum & Teaching) degree also from the NIE, Singapore.
Mr Jay Lim: An experienced full-time tutor, Mr Lim holds a Master of International Management (USA), B.Sc (USA) majoring in Finance & Retail Management, Higher Stage Certificate in Economics, The London Chamber of Commerce & Industry. He was formerly a financial services consultant and an ex-bank officer. Mr Lim has been teaching English at various levels in an Integrated Programme school for about 5 years. He will be focusing on General Paper, Management of Business and Economics in Singapore Learner.
For details, such as timings and fees, kindly call or sms to 97860411.
===================================================
For our latest timetable, click here =>