For our latest timetable, click here =>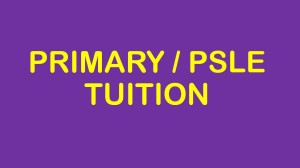 ===============================================================
ORIGINAL POST(OUTDATED):
I conduct P5 Science tuition every Friday 4pm to 5.30pm at blk 627, bukit batok central. $100 per mth. Max 8 students. Yesterday's lesson was on the human circulatory system. My emphasis is on thinking, process skills, application and metacognition. You can view my resume at http://singaporelearner.com/about-us/about-ilyasa/.
You can sms or call me at 97860411 for more details. Thank you.