If you are confident of being in the top class of a top school, go ahead and choose that school. This normally happens to students who have PSLE aggregate scores of more than 270. But if you happen to be in the bottom 20% of those admitted to a particular school, chances are, you will eventually not be in the top class of that school for your level.
What are the implications of not being in the top 20% of a school? In many schools, only the top 80 pupils get to do the Triple Pure Sciences plus A. Math in Sec 3, the subject combination that gives you the most choices when choosing subjects to do for the A-levels. Some schools even have only one such class. These top students are selected based on their end-of-year streaming exams in Sec 2.
The exams in top schools are of course difficult, thus many Sec 2 pupils in top schools find themselves disqualified from doing the Triple Pure Sciences (TPS) in Sec 3. If you are in IP school and doing badly, you may be barred from doing at least one Pure Science subject in Year 3. Thus a student who scored 240 in the PSLE may end up doing TPS in a 'neighbourhood' sec school whereas one who scored 252 to enter a top school may eventually be deprived of doing A.Math or one of the pure sciences only because the latter school set much harder exam questions in Sec 2!
Parents often forget that their once top-performing children may end up being the worst performing students in a top school, a result of being a small fish in a big pond, a possible reality that many students and their parents are not ready to face, after spending 6 years in a primary school where the child was the "darling" of the principal, HODs and teachers. Let me give you a few examples of the devastating effects of being an average or bottom student in a top school. I shall begin with my own experience:
(1) I did not work hard enough when I was in Sec 2 in RI in 1986. RI test and exam papers were tough so I had mediocre grades. Thus I was not given the option of doing Pure Biology. I could only take the Physics-Chemistry-History-Literature combination, in addition to other compulsory subjects. That meant I would not be allowed to do Biology at A-level, and at that time, Biology was a compulsory subject for choosing Medicine and Dentistry at the NUS. Thus many of us could not eventually become doctors simply because we did not do very well at RI's sec 2 exam papers. Had I gone to a school near my home then, I'm sure I would have been in top 20% of that school as I was already in the top 2% at the national level for my cohort!
(2) Very recently, an NJC student has not been allowed to do H2 Math or H2 Chemistry in his Year 5. This means he will be excluded from ALL Science, Engineering or Medicine-related courses at most universities. With a PSLE score of 257, I'm sure he wouldn't have been in the same predicament had he gone to do O-levels in a sec school whose COP is around 235-240, as NJC papers are way tougher than the papers of most schools at Sec 4 level.
(3) An RVHS student was retained in his Year 4 because of poor results. Imagine that your friends from non-IP schools getting places in JCs while you still have to struggle to pass your own school exams in Sec 4 again chiefly because your school sets harder exam papers. Repeating a year can be very hard for a student, both academically and psychologically.
(4) A HCI student was asked to take the O-levels instead because of poor performance. I found his academic standards below that of students from lesser known schools. This must have been a case of being demoralised from right from Sec 1. And he was NOT the only such case from HCI or NYGH that ended up with me since I started tutoring in 2004.
The above are just a few real examples. There many more cases of IP students being asked to do O-levels or leave the school to find an O-level school, or students in some top schools (IP or non-IP) being retained. The less serious cases involve students in top schools not being allowed to do certain subjects such as A. Math or a Pure Science. My point is that these very good PSLE performers might have fared better in less 'prestigious' schools, acing the O level exams and going on to top JCs and eventually getting 4 A's at the A-levels. For example, I had a tutee (with very good PSLE score) who came from Tanglin Sec, went on to PJC and obtained enough A's at the A-levels to get a place in a much-sought-after course in a prestigious university.
Some parents and students also have this mistaken idea that top schools have better teachers and better academic materials. BOTH of these perceptions are often wrong. If you are in a top school, most of the teachers EXPECT you to be either smart (can't blame them on this right?) or have tuition. They teach fast and set very hard test and exam papers. Do they sound like nurturing or caring teachers to you? Top schools become top schools simply because they take in top students to begin with, not because they take in poor-performing students and are able to turn them around through skilful teaching.
In summary, to me, consistently being in the top class of your school is very important, regardless of which school you are in. And it's just common sense that it is easier to academically dominate a good school than a top school.
There is NO NEED to compare your results or choice of school with friends or relatives or neighbours, or desire to be part of a 'Top' school. There is no need to be egoistic or elitist. There is no need to be exclusive, else you'd find yourself being excluded from many good things in life. Let others do what they want. You must have your own clear idea what of success means. The end is almost always more important than the beginning. How you END your formal academic training matters more than how you started.
Ilyasa
About myself:
I was a secondary school teacher for 3 years before becoming a tutor in 2004. I also taught in a private school and in an international school. I've taught Math, Science, Physics and Chemistry to all kinds of students from Pri to JC and from all streams: Express, NA, NT, IP and IB. From my students and their parents I've learnt a lot about the various schools in Singapore, their problems, their strengths and so on. I also come from a family of teachers, and many of my friends are also teachers, HODs, VPs and Ps. I tutor my own children and they all have become proficient in Math and the Sciences. My youngest daughter just got her PSLE (2016) results and this will be the 3rd time I'm going through this school selection process. If you have any questions regarding schools, education or about tuition, feel free to contact me at 97860411. I will help answer your questions as best as I can. All the best!
Related links: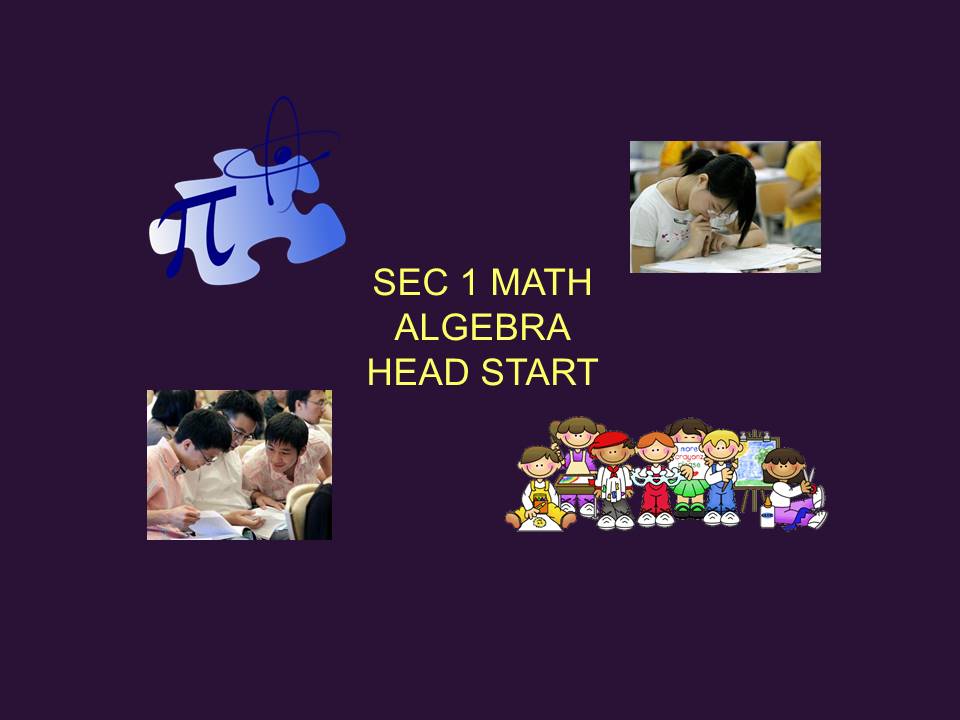 _______________________________________
_______________________________________
TUITION CLASSES:
         
_______________________________________________________________
EDUCATIONAL SERVICES:
______________________________________________________________
By EX-MOE TEACHERS & EXPERIENCED TUTORS
@ BLK 644, BUKIT BATOK CENTRAL, #01-68. S(650644).
CALL

65694897

OR SMS

98530744 

OR

97860411.