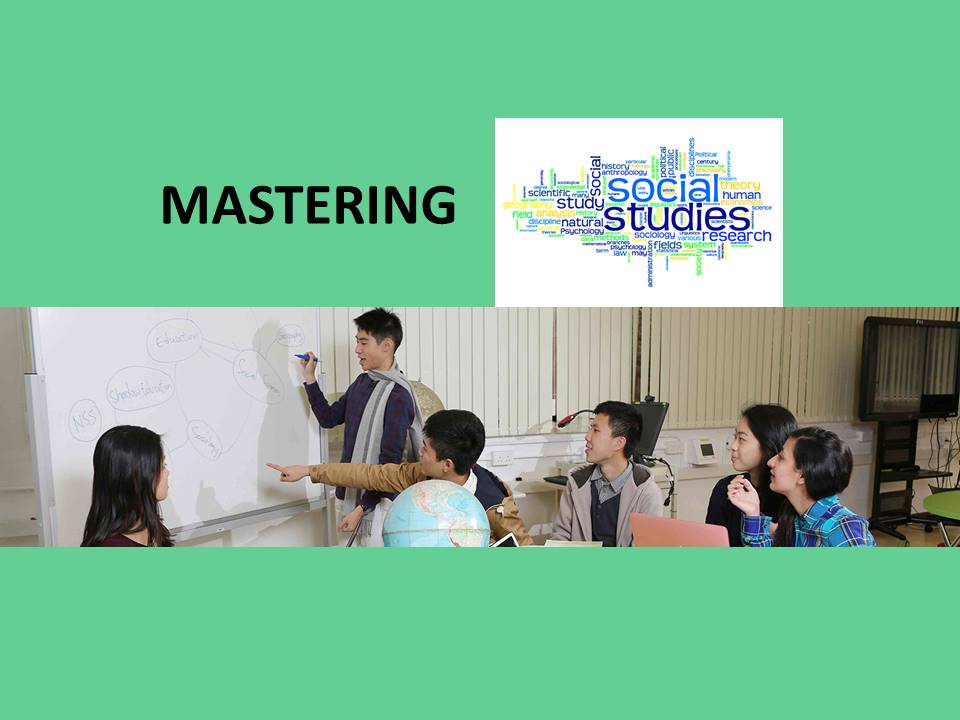 Many students have difficulty not just in mastering the subject content but also in presenting their answers. This course would enable the student to have a head start not just in understanding the concepts and also in answering the questions in a manner that examiners are looking for.
Dates:  Thursday, 30 NOV 2017 – Saturday, 9 Dec 2017
Four sessions on Thursdays and Saturdays :- 30 Nov, 2 Dec, 7 Dec, 9 Dec
Time: 7:30pm – 9:15pm
Location:   Blk 644, Bukit Batok Central, #01-68. S(650644).
Target Group: Current Sec 2 & Sec 3 students who wish to better prepare for Social Studies in the coming year.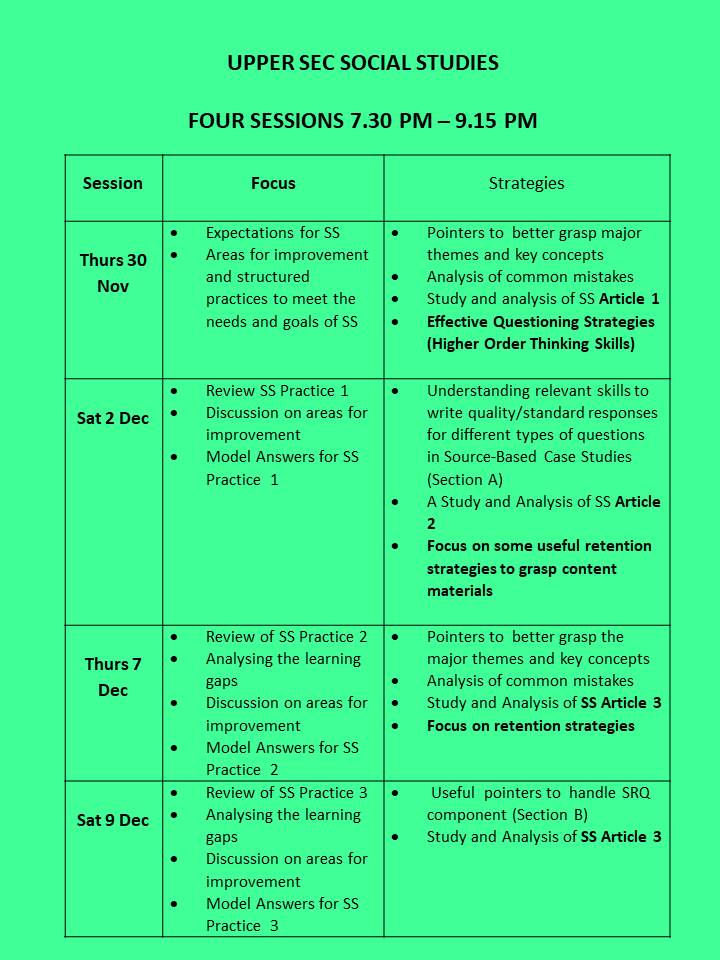 Fee: $240 per student for 4 lessons (minimum 2 students)
Note: For 1-1 lesson, fee is $480.
About the Tutor:
A former student from Raffles, the tutor has 26 years of experience teaching in MOE schools. He loves reading and is well versed in literature, history and social studies.
TO REGISTER, SMS <STUDENT NAME> , <Sec4SS>, <LOCATION> TO 9385 5341 / 9853 0744.
As places are limited, pre-payment is encouraged to confirm your attendance. You can also make cash or cheque payment by visiting the centre at the address above. Do make an appointment by calling the centre at 6789 6198 first.