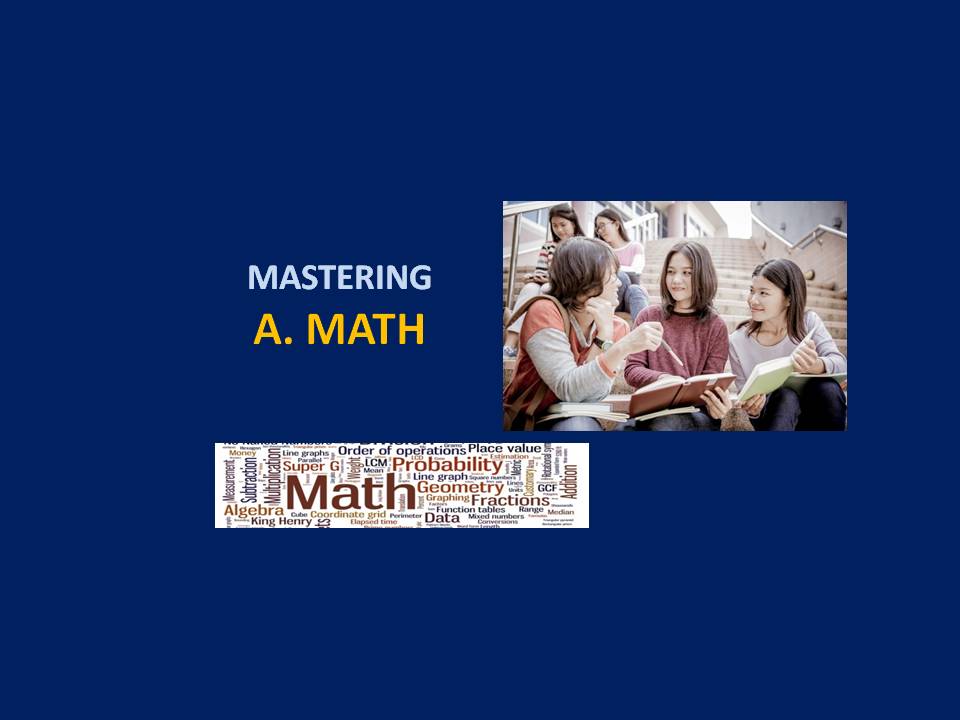 Date: Saturday 9th Dec 2018.
Location:   Blk 644, Bukit Batok Central, #01-68. S(650644).
Time: 2 pm – 6 pm.
Focus: CONCEPTUAL UNDERSTANDING & APPLICATION OF SKILLS
Format: Teaching + Worksheets + Discussions
Target Group: Current S3 students who are weak in A.Math Trigonometry.
Course Outline:
(1) The Special Angles.
(2) The Basic Angle and the ASTC quadrants.
(3) Finding angles using Trigo Equations.
(4) Graphs of Trigo Functions.
(5) Proving Trigo Identities.
(6) The Addition, Double Angle and R Formulae.
Fee: $140 per student for whole session of 4 hrs.
Background of Tutor:
The tutor is a RI & RJC alumnus and a NIE-trained ex-teacher who has been teaching E. Math, A.Math and JC Math for more than 8 years.
To register, sms <Student Name><S3AMTRIGO> to 97860411.
For any queries, you may also talk directly to the tutor at 97860411.