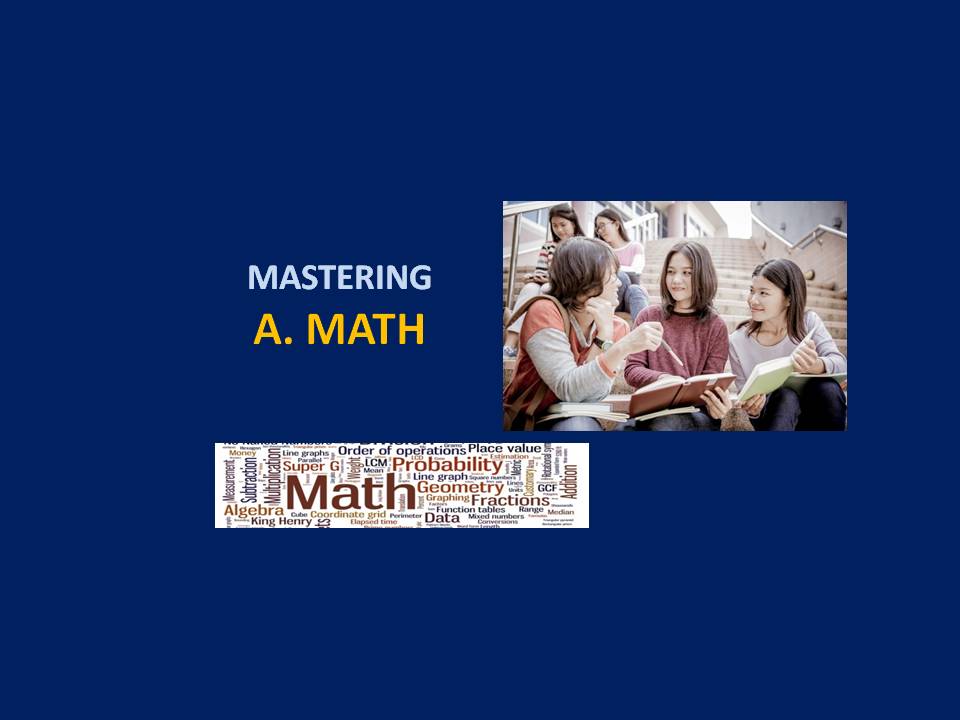 DAYS:  Eight 2 hr sessions from Mon 12th Mar to Thur 15th Mar.
TIME:  1 pm – 3 pm and 3.30 pm – 5.30 pm.
Location:   Blk 644, Bukit Batok Central, #01-68. S(650644).
Focus: CONCEPTUAL UNDERSTANDING & APPLICATION OF SKILLS
Format: Teaching + Worksheets + Discussions
Target Group: Current S4 Express students who need a crash course in A.MATH.
Course Outline: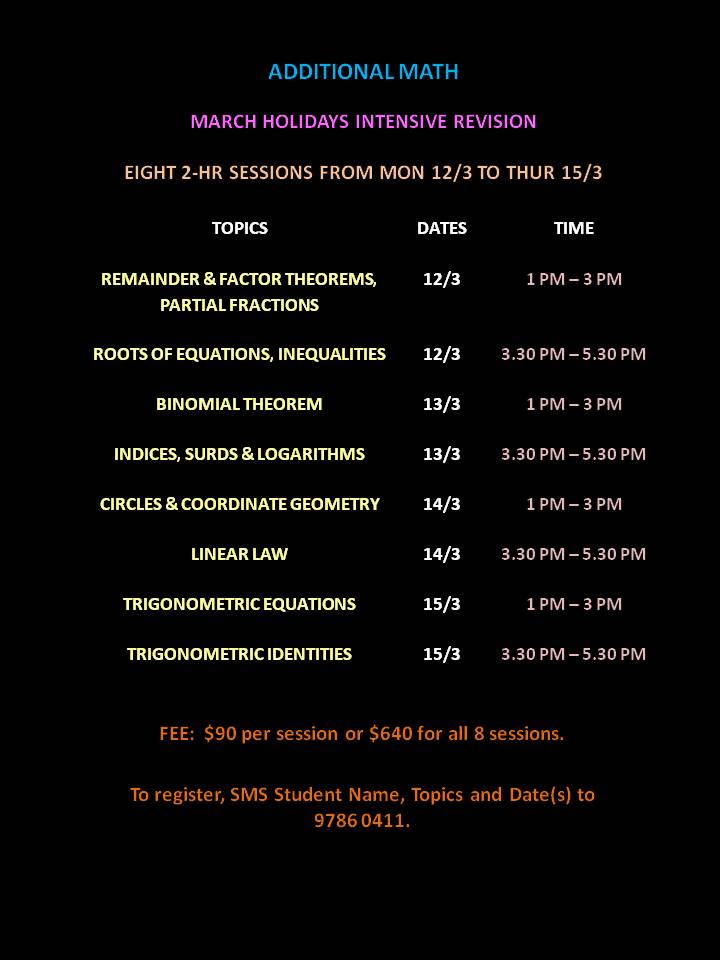 Fee: $90 per student per session or $640 for all 8 sessions.
Background of Tutor:
The tutor is a RI & RJC alumnus and a NIE-trained ex-teacher who has been teaching A.MATH for more than 10 years.
To register, sms <Student Name><S4AMATHMAR> to 97860411.
For any queries, you may also talk directly to the tutor at 97860411.